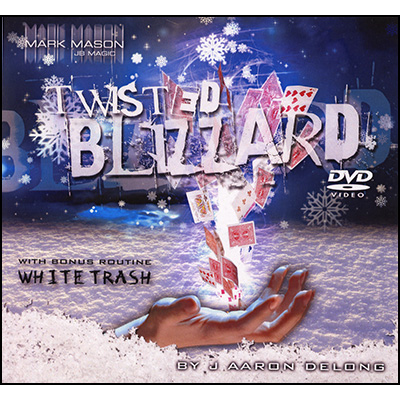 When I first saw the gimmicked deck it was exactly what I guess it would be. The Twisted Blizzard routine is fun and easy to perform and it even ends with a kicker. The deck is in bicycle stock and the quality is very good. DVD clearly explains everything you need to perform this effect. There is totally no sleight of hand involved although sometimes you have to be aware of the orientation of the cards.
I like the main routine "Twisted Blizzard" but I think the bonus effect "White Trash" is even better. In fact, I think the bonus routine should be the selling point for this effect and twisted Blizzard should be the bonus. Yes, it's that good! I have always like "Out of this world effect" and White Trash is a very good version of OOTW.I' m sure those creative magicians will be able to come out with more ideas using this deck.
You may need to have good audience management when performing this using this deck as they cannot be examined. Other than this, I highly recommend it. Rating 4/5.