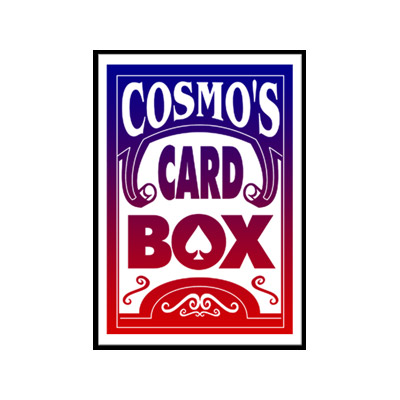 A utility device that can be used to switch your cards. First think that came to my mind was - why do you need to replace this with a Himber wallet? A valid reason is probably "card box is more common that a Himber wallet"?
Well, it depends on how you look at it. This is a good way to switch out cards though you can't show the inside of the box before or after the switch. I am not saying it is necessary to show the inside of the box, when the cards are poured out of the box, logic will tell you that the box is empty. However, you will need to have a reason why you want to put the card/s into the box and then take it out later. If you structured your routine well, it will not look suspicious when you switch it. There are some routines in the manuscript which shows you how to fully utilize this box. Some of the routines do look good. Besides the gimmicked box, you will also get a set of gimmicked cards that can be used for routine in the manuscript.
You will need to replace the card box eventually which is very easily accomplished. The manuscript also includes a link to a member's only website to see online instructions. This is not a bad prop though I wish the price was a bit lower. Rating 3/5.