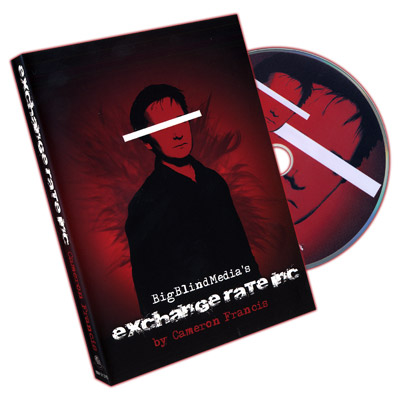 The ad truly described this effect as it is. . I have always like coin/ ring to impossible places; this is a piece that falls into this category. Most people would love to see magic done with money and this is one of the tricks than can be done in any currency. You will need to construct the gimmick yourself which is easily done. The effect is not too difficult to perform too. All you need is to know basic sleights such as "shuttle pass" and "finger p****".
I did not read the description of the effects on the cover of the DVD and I was pleasantly surprised that there are plenty of other effects included. Some are card effects taken from his earlier DVD, some are effects using bills and one of the extra is a pencil thru bill effect. This looks like an effect called "Just Passin' Thru Trick by Russ Niedzwiecki" which was very popular a few years back. The difference between Francis' and Niedzwiecki's is that the pencil in Cameran Francis' version is ungimmicked and can be done impromptu.
I feel that a magician should have at least one money effect in his close-up repertoire. This is one good money effect that you can always use. The gimmick can be kept inside your wallet as it doesn't really take up space. This is easy to perform and it is a strong effect. Recommended. Rating 4/5.