Written by Enrico Varella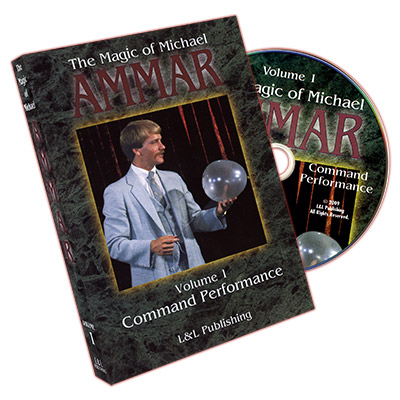 The original recording of these videos was by Videonics Inc. of Canada in 1982; then L&L Publishing acquired and released it in 1999 as EARLY AMMAR; and now, as the re-titled series (2009).
 
This is an opportunity to appreciate Ammar at his youthful best, and peak of his technical prowess (soon after he won first prize in FISM for Close Up in Lausanne, Switzerland). You may decide if he demonstrated his potential as an effective teacher in magic. In fact, he was the first to deliver in numerous volumes the popular Easy to Master series of instructional videos.
 
You will witness Ammar performing for a studio audience, who are more natural in their reactions than latter-day L&L productions. Ammar knows how to design and perform commercially tested effects that 'pack small, and play big'. Many of us may already have included Ammar effects (and thoswe he popularized like Blindman Handcuffs a.k.a. Linking Rubber Bands) in our performing repertoire.
 
My favourite volumes out of the four were 1 and 2. Volume 1: Command Performance covers the tricks found in his bestselling book, The Magic of Michael Ammar. In it is featured Iceman Cometh (torn card in ice block), Salt & Pepper Transposition, The Vanishing Glass (Two Methods), Card Matrix, Pull Tab, Torn & Restored Cigarette, One-Handed Bottom Deal Force, and Billy Balloon.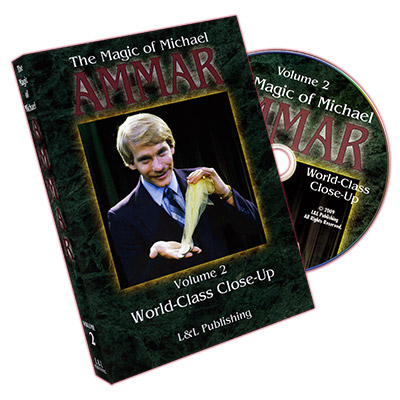 Volume 2: World-Class Close Up features his FISM-winning Coins in Silk, Beanie Weenie (Paul Harris's effect), The Yeast Card (which plays well now that you can see a live act), One-Handed card Fold, The Gallo Pitch (two versions), Card on Ceiling, Ambitious Card Bluff Move (Tommy Wonder's) and $2 Bills into 2 Ones. I enjoyed the simplicity of Coins in Silk; yet, simple does not mean easy! Weenie Beanie is worth doing if you can do a Chop-Cup routine, or Cups & Balls.
 
Volume 3: A Touch of Magic – Coins covers a wide array of card sleights, and effects like Pencil Through Quarter, One Finger Spellbound, Coins Through Table (Mike Gallo), and False Count with Coins.
 
Volume 4: A Touch of Magic – Cards includes both card sleights and their applications in card tricks such as Inversion (James Lewis), Visually Yours, Bluefield Debut and Card From Box. Inversion is a very good trick with multiple endings.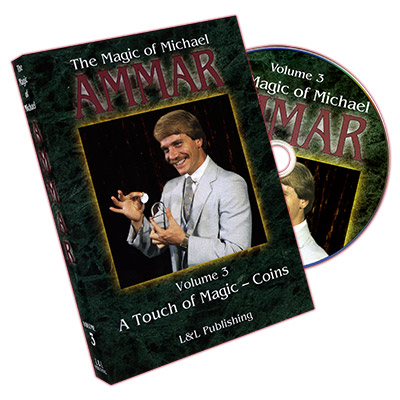 There is a lot of material to select, and I advise that students take your time learning the routines, and using it. If are impatient, then watch and learn from Volumes 1 and 2 first. Never waste a learnt routine – integrate it into your act soon.
{extravote 1}