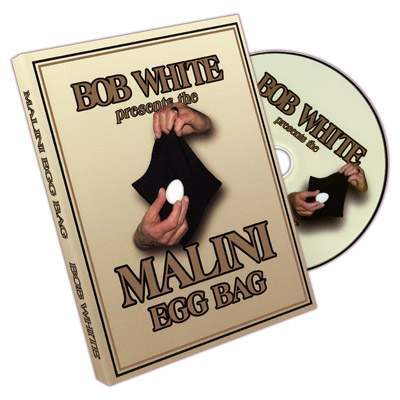 A classic effect that is suitable for a few spectators up to a large audience. It is also suitable for an audience of any ages. The routine involves audience participation and it is puzzling and at the same time magical.
The DVD is divided into several segments,
Introduction
Performance
Performance walkthrough
The Props
Turning the bag
Examining the props
Phase I, I, III
Bonus performance
Bob White will walk you through on how to prepare the egg and how to take care of the bag. The routine is split into 3 phases and the explanation is very detailed and nothing is being held back. You can see that Bob White is a very seasoned performer and the routine is very well presented. Part of the routine allows the bag to be examined.
If you always wanted to do an egg bag routine, get this DVD. If you are already doing an egg bag routine, get this DVD as well as I believe you'll be able to gain some benefits from it.
Highly recommended. 4/5
{extravote 1}