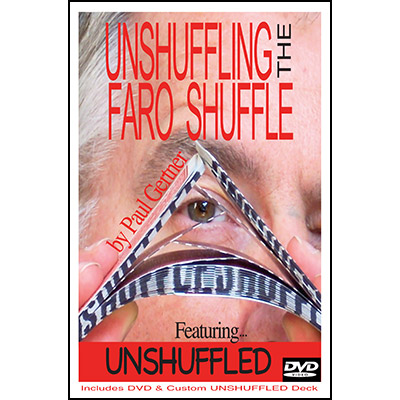 This effect can also be found in his DVD and book "Steel and Silver" but the instructions are brief. In this stand alone effect, everything is taught in great detail. This is a very good effect though not easy to perform. When you see Paul Gertner do it, it looks so easy. Paul Gertner will guide you through the proper method way to do the Faro Shuffle. He also includes the finer points in doing it. This is probably the only DVD in the market now which teaches the Faro Shuffle in detail.
Included is also a custom Unshuffled deck. When you buy this, not only can you learn the proper way to do the Faro Shuffle, you can also perform it with the Unshuffled deck. Paul is a very good teacher and he even offers the buyer email support if the buyer have problems with the Faro Shuffle.
Besides this effect, I highly recommend his book and DVD "Steel and Silver". Take a look and you'll thank me for it.
Rating 4/5
{extravote 1}