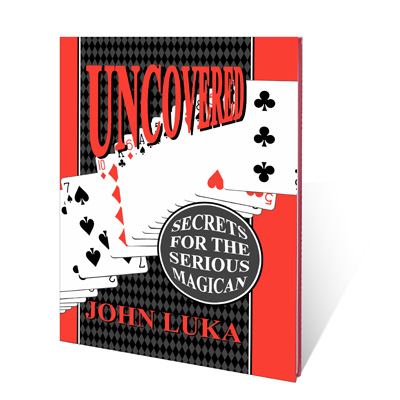 John Luka performs old school type of effects in this DVD. Almost all the effects are variations of other magician's.
I'll talk about some of the routines in the DVD.
 
Flipper coin routine's vanishing phase is similar to John Kennedy's routine.
Chromo Balls is Luka's 3 ball routine, 3 different color balls keep appearing in the hands even after they are put away.
Back to the 19th century is based on Daryl's Psychological  Assembly a.k.a. Jumping Jolly Jokers. This one has an easy set-up with no difficult sleights involved.
Card to wallet is a variation of John Mendoza's Bendix Bombshell routine found in John Verse Two. Nice and strong routine without any palming. An addition of a card transposition ending with a signed card to wallet makes this routine fun to watch.
Licked at last is based on Mike Power's In The Hand Triumph found in Power Plays.
Airplane card is based on Vernon's Airplane card found in Vernon's California Lecture note.
Michigan Monte is a four card monte using non-gimmick Jumbo cards.
The performance is slow paced and the routines are achievable for most magicians who has basic knowledge.  Youngsters should take a look at this to understand how routines should be constructed. 
Recommended 3.5/5
{extravote 1}