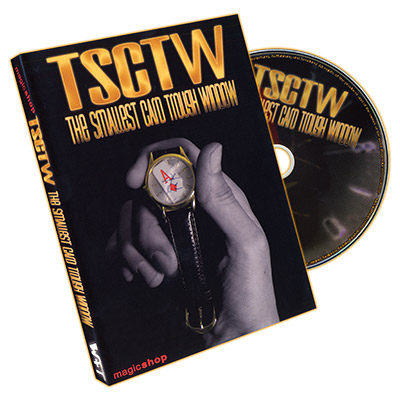 Again another DVD without dialogue by Ralf Ruolph of Germany/Hannoer. In this 20 minutes DVD, you'll learn how to make the corner of a signed card penetrate a watch's glass.
The DVD is easy to understand even though there are no dialogues. A choice of English and German subtitles are given to choose from.
You'll need to prepare the watch. Preparation may take a little effort but will be easy when you are familiar with it. You can't use any type of watches. The recommended watches are the cheap ones which you won't have problems getting your hands on. There are some sleights involved which can be modified to suit your ability.  Ralf Ruolph recommends the watch to be given away as a souvenir. But if you do not want to give away, you can still keep the watch and use it again.
Some nice thinking here. A good effect that is not too difficult to do.
Recommended. 4/5 
{extravote 1}