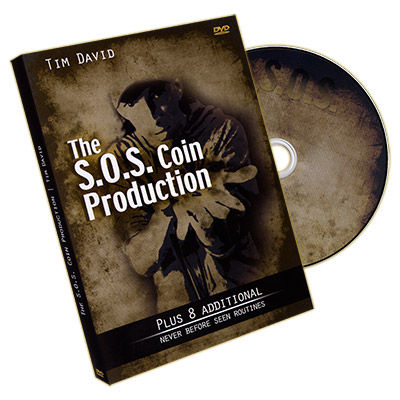 If you have read the ad, it never mention what you'll get when you purchase the DVD. Besides the DVD, you'll get a special coin. However, this coin is not something new but I assure you that the method used are very new and unheard of.
Some of the coin workers may already have this coin at home but you'll still need the view this DVD on what this coin can do.
I'll talk about the SOS first, to do this; you have to meet certain criteria which unfortunately I don't. The method use is very clever and innovative. From the demo, I thought it was something like  Now U C It, Now U Don't, which I was wrong. The movements in the SOS are not as restricted and look more natural. You can produce up to 2 coins from the seemly empty pair of hands. This will even fool magicians.
As for the rest of the effects, they are not bad and they use the same coin. The Insight Vanish looks cool and you can do a retention of vision like vanish with you fingers spread out. Again, another clever use of this coin. Some routines will even use part of the coin.
I don't quite like Off-hand though. The coin is supposed to levitate from the spectators hand but it doesn't look convincing enough for me. You need the fingers to be on the coin to levitate it.
Overall, I think this is still a good DVD. You get the coin and the DVD for US$40.
Recommended. Rating 4/5. 
{extravote 1}