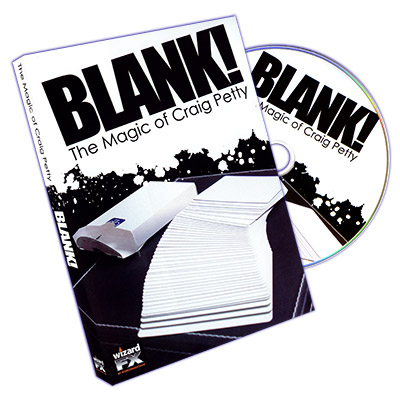 All the routines in this DVD require gaffs and the good news is that they are included in the DVD.
This DVD is divided into three sections, performance, sleights and explanations. Some routines uses blank face, blank back and some double blanks. Not all routines uses a full deck, some are packet tricks. Most routines are variations of other classic effects. Printing effects are quite repetitive in the DVD. Besides the bonus effect, there is an Easter Egg in this DVD, just go to the bonus section and press right until you see it.
My favorite routine would be the "Speed Camera Cards". This routine is a combination of many effects like "sandwich", Ambitious card and ends with a signed card to wallet.  The presentation is interesting and fun to watch.
From his past DVDs, we can see that Craig Petty is a very creative magician. I won't say I like all the routines in this DVD but I do like most of them.
Rating 3.5/5
{extravote 1}