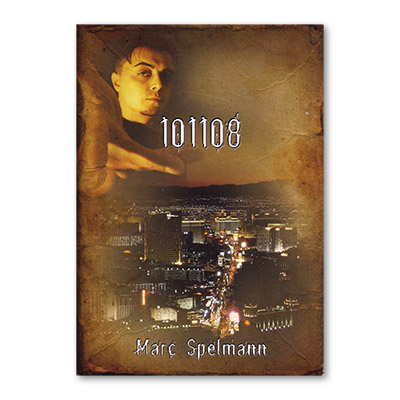 One must be wondering what does 101108 mean? It is actually a date (10 Nov 2008) that Spelmann delivered a lecture in Las Vegas. This 24 pages booklet contains 8mental routines and essays on theories and thoughts. The routines include, predicting time, bank night theme and book tests. The routines are easy to do and quite practical too. Some of the routines require gaffs which you can buy from them.
Time is of the Essence is a very nice effect that involves spectators This can be performed on stage and even a cocktail setting. At the end of this routine, the performer seems to be able to make the spectator have predicting abilities. No gaffs needed here.
Marc Spelmann has also included a way to mark a bicycle deck. It is easy to mark and read too. All the routines in this booklet play pack small but play big. The routines are strong and they can be done in all situations.
The materials in this booklet is very good.
Recommended, 4/5. 
{extravote 1}