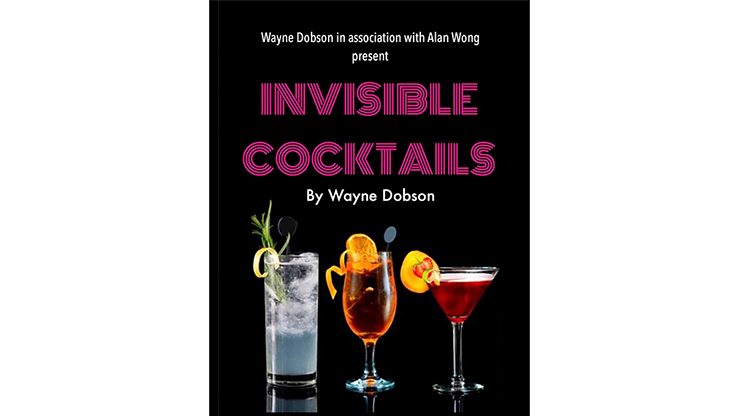 This is a pocket trick with a commercial theme.
The performer shows a small folded Cocktail List which depicts 26 different cocktail drinks. The name of each drink starts with a different letter of the alphabet.
A spectator mentally selects one drink.
The performer shows several cards with different letters of the alphabet printed on each of them. The spectator who selected the cocktail drink sorts out all the cards that bear the initial letter of her drink. The other cards are discarded and given to the performer.
The performer asks the spectator to imagine she is holding the drink of her choice in her hand. The performer mimes dipping one of his fingers into her drink and then puts this finger into his mouth to taste the cocktail on his finger tip. Straightaway, he is able to identify the name of the cocktail chosen by the spectator.
You are supplied with a nicely printed folded list of the cocktail drinks, the special alphabet cards, and a link to a downloadable pdf set of instructions.
The cards and the menu are small enough to be carried in the shirt pocket. Because of the theme, this makes for a nice after-dinner trick. It is also suitable for performing in a bar or café, or in any small gathering.
Although it is based on methematics, there is no formula for you to memorise. There are no numbers involved and you do not need to do any mental calculations. The effect works automatically. Different drinks can be selected each time.
There are no performing angles for you to worry about. No resetting is required, and this makes it ideal for table-hopping.
(Rated 3.5/5 stars).