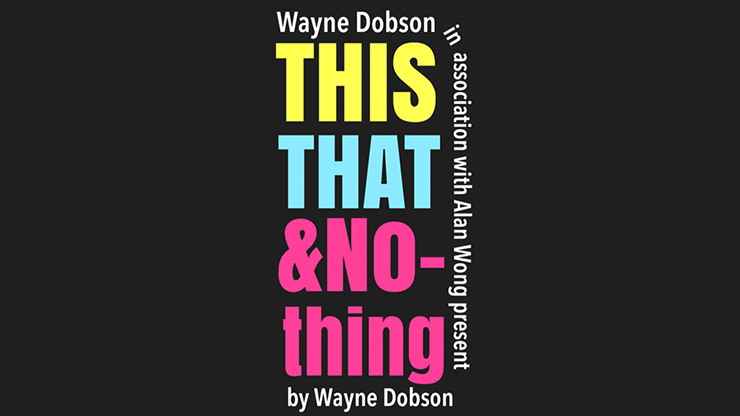 When Deddy Corbuzier created the "Free Will" principle, it took the world of mentalism by storm. Many magicians came up with different effects using this clever idea.
Mark Chandaue wrote an entire 176-page tome on tricks using the "Free Will" plot. "This, That & Nothing" is an effect from by Wayne Dobson.
3 small cards with the words "THIS", "THAT" and "NOTHING" are shown. A prediction is placed face downwards on the table.
A spectator mixes the 3 cards face downwards. He then takes any one of the cards into his own hand, hands one to the performer, and tucks the third card under his trouser belt.
The prediction is turned over and it reads "You have this, I have that, and I have nothing down my trousers." It is a typical Wayne Dobson presentation with much witty and entertainment.
You receive the 3 small cards with the words and back design attractively printed against a black background, and a link to download a 6-page printed instructions. You need to prepare the prediction yourself.
As with most of Wayne Dobson's tricks, this one is easy to do and has no performing angle to worry about.
It packs small and fits into a shirt pocket and yet plays big in terms of entertainment value.
(Rated 5/5 stars)